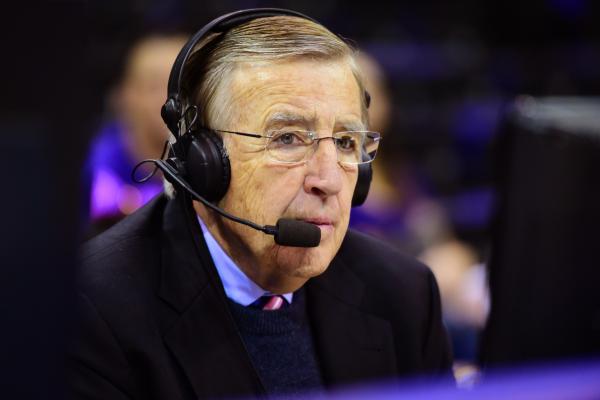 One of the ongoing conversations we have involves the idea of community norms and how those norms contribute to a culture that condones sexual violence. I think it is important to say that we often face these norms more often than we would like to admit and sometimes norms are readily apparent in something as benign as a football game.  During the 2013 Bowl Championship Series College Football National Title game viewers on ESPN witnessed one of those moments. Brent Musburger took a break from calling the action in a game involving the University of Alabama to notice a woman in the crowd and said, "now when you are a quarterback at Alabama you see that lovely lady there. She does go Auburn I want to admit that, but she also Miss Alabama and that is AJ McCarron's girlfriend okay. And, right there on the right is Dee Dee Bonner, that's AJ's Mom. Wow, I'm telling! You quarterbacks you get all the good-looking women…what a beautiful woman… Whoa!! So, if you are a youngster in Alabama start getting the football out and throw it around the backyard with pops."
As always, there is more to the story. According to an interview done with AJ McCarron on the television program "Crowd Goes Wild," Musburger told AJ before that game he planned to discuss Katherine Webb's looks during a break in the action. That is telling. It harkens back to a time when a man is judged by the attractiveness of the woman on his arm. McCarron seemed to think the whole thing was funny because he got to look like the big man on campus. It is as if men are manly because women are seen as decorations, and a real man has the best "decorations." There is no talk of Webb's interests, intelligence, or what she likes to do. Brent Musburger does not even mention Katherine Webb's name. What's important to Musburger is that Webb is AJ's girlfriend, she's Miss Alabama, and she's hot. This is the epitome of locker room talk. This is men bonding over the attractiveness of women, but there's no talk about mutuality, a relationship, or partnership here. It's one sided. We don't see Webb for her personality, what moves her, or what inspires her. We do not see her humanity. This talk is not about getting to know anyone. It is about possession. It is as if a man can possess hotness and manliness by having a girlfriend as attractive as Webb. Why does this matter? It is a refusal to see women as people. It is a refusal to see women as having wants, needs, and desires. In this world, women are seen as nothing more than being accessories for the men in their lives. A woman is figuratively a nice trinket to accessorize with one's suit or a fancy wristwatch. A seventy-three-year-old Musburger gushing about a twenty-three-year-old Webb feels uncomfortable to me. But, Musburger's behavior fits the norm and narrative. Boys are motivated by pretty girls. In fact, boys are so motivated by pretty girls that Katherine Webb gained one hundred thousand followers on Twitter when Musburger "noticed" her. A few professional athletes even reached out to Katherine Webb via social media in an attempt to steal her from AJ McCarron. This is the epitome of seeing women as objects to be possessed rather than people. Who asks someone out because they saw them on television?
I would like to believe that this was an isolated incident but, this is not the first time we have seen a "Musburger moment." Yes, that is a thing… During a Florida State University versus University of Miami game televised on ABC Sports, the camera cuts to a few female Seminoles fans known as the FSU Cowgirls because of their cowboy hats. One of those fans was Jenn Sterger who was a student at the time. As the camera focused on Sterger, Musburger said, "fifteen-hundred red-blooded Americans just decided to apply to Florida State." Sterger went along to parlay her notoriety into modeling, acting, broadcast journalism, and even a job with the New York Jets of the NFL. Some ironically credit Musburger as "discovering" Sterger. Once in the middle of a promotional spot during a college basketball game as young women took photos of themselves, Musburger said "The 6th man fan of the game brought to you by Motel 6, and I am pleased with this selection. Oh yea!! Why not a selfie…" That network was getting paid for that advertisement. It was like he could not control himself. Another time Brent salaciously said "Whoa" when a shot cut to a blonde cheerleader. This behavior is not okay. Brent Musburger is someone who has been in broadcasting since 1968. Musburger looks figuratively like a drooling cartoon dog with its tongue hanging out. These women were young enough to be his daughters and granddaughters. What is disappointing to me is he was someone who I looked up to and emulated during my broadcasting career in college. This behavior is not professional. Part of Brent Musburger's style and charm is that he comes off as a down to earth kind of guy. He refers to the viewers as "folks." He relishes coming across as an everyman, the kind of guy who lives down the street, is a Scoutmaster in a Boy Scout Troop or is a deacon in the church. 
And, that familiarity, likeability, and lack of accountability are dangerous because his behavior is seen as normal. If a man has a reputation for pointing out attractive women in the stands while performing his professional broadcasting job, then it gives license to all men to engage in that behavior. Why not catcall and harass women on the street if a man men idolize does it from the booth? 
The following season, Verne Lundquist mentioned Katherine Webb by name as the camera cut to her and Dee Dee Bonner during a CBS broadcast of Alabama versus LSU. Lundquist's broadcasting partner Gary Danielson jokingly shot back at him, "That's it. That's all you are going to say?" To his credit, Lundquist replied, "You're darn right. I don't work for that four-letter network…discretion." I do not know if Lundquist chose to not opine on Webb's looks because of the fallout from Musburger's remarks or because he viewed it as the right thing to do. With that said, I hope for a world where men spend time thinking about discretion and whether their actions professional or not. I hope for a world where men spend time thinking about how their actions impact the boys and young men that look up to them as well as the women in their lives. I hope for a world where we question why we excused Musburger moments for so long.